About the Adelaide Hostel San Francisco
Formerly a European style pension, the Adelaide Hostel is favored for our excellent guest services, downtown location, and easy access to many San Francisco sites including Union Square, Chinatown, Alcatraz, and Fisherman's Wharf.

Our three buildings offer a variety of private and dorm rooms to perfectly accommodate your needs. Whether you are a family, student group, solo traveler, or couple, you are guaranteed a cozy and affordable stay with access to all of the amenities we offer.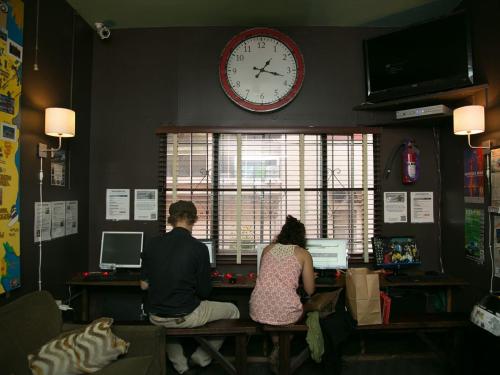 Not only do we offer free internet to all of our guests, but we offer computers for you to use free of charge in our lobby. We have satellite television with HBO in our common areas.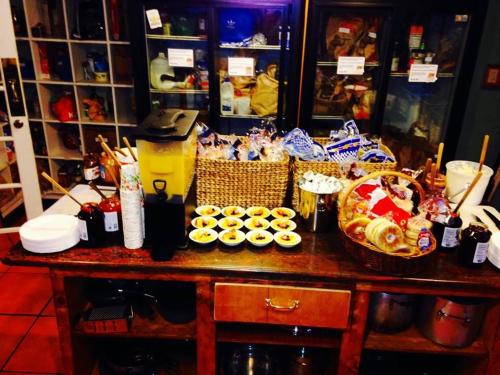 We are proud to offer the best free breakfast in San Francisco, with homemade oatmeal made and served by staff, seasonal fresh fruit, a wide assortment of breads and bagels, jams, cream cheese, and nutella, orange juice, and of course, tea and coffee. We often have free evening dinners (pasta, shepherds pie etc) also!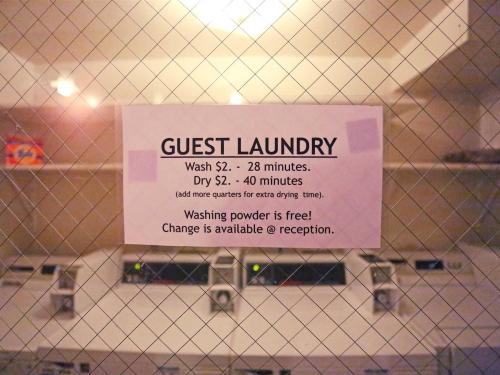 There are plenty of hot showers on every floor, and a laundry room downstairs which offers two washers, two dryers, and complimentary washing powder. Machines are $2.00 each and we provide quarters at reception if you need to make change.

The Adelaide Hostel also offers discounted shuttle service to the San Francisco Airport ($15 via Airport Express), as well as discounts on popular bike rental services ($15-25 per day for a regular sized bike) and tours to wine country and other nearby attractions.

We offer special rates on parking at a nearby lot; $25 for regular-sized vehicles, and slightly more for over-sized vehicles.

The Adelaide Hostel has been highly recommended by travel guides including Lonely Planet, Let?s Go USA, Guide du Routard and National Geographic Travel Magazine as the best hostel in San Francisco. We also won ?Most Popular San Francisco Hostel? in 2012, were rated as one of Hostelworld's "Top 10 hostels in the World" for 2013, and are one of the top 10 specialty lodging sites in San Francisco according to Tripadvisor.We are here to ensure you get the most out of our beloved City by the Bay. Once you stay with us, you are no longer just a guest… you're part of the Adelaide family!